Career Exploration Tools
Not sure what career is best for you? Take some time to explore the possibilities. These tools can help!
Jul 23, 2014 - cacareercafe.com -

182

A virtual career center - create your best life.
Jul 23, 2014 - cmi-lmi.com -

147
What is your medieval career personality?
Jul 23, 2014 - skillexplorer.wisconsin.gov -

131

Skill Explorer: Linking people, skills and knowledge to job postings.
Skill Explorer looks beyond job titles to match you with new opportunities related to the skills and training you already have. Jobs you may not have considered. It's a smart way to widen your career options and find a great job.
Jul 23, 2014 - myskillsmyfuture.org -

135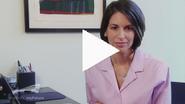 Find new career options based on the skills and experience you gained in a past job. Find salaries, training programs, job listings, and skills gaps for any occupation.
Jul 24, 2014 - whodouwant2b.com -

120

This site includes Information on career options. It will help you make decisions about the right courses to take in high school and community college so that you have the opportunity to turn that passion of yours into a great job and a great future.
Jul 23, 2014 - careeronestop.org -

110

Learn about careers, find career information, and locate career resources and advice with CareerOneStop.
Jul 23, 2014 - wiscareers.wisc.edu -

149

WISCareers is Wisconsin's interactive career exploration and planning website which includes career assessments; information about occupations, colleges, and employers; an e-portfolio; resume and budget programs; and classroom activities.
Jul 23, 2014 - worknet.wisconsin.gov -

139

Youth Tools is a directory to many youth-focused agencies, programs, tools and services that offer workforce resources and connections.
- Youth Tools connects youth, ages 14-21, with opportunities to learn about the workplace and careers; to learn about the academic credentials they need to be employable; and to seek out community service and leadership development openings. The latter helps in understanding the soft skills needed to maintain employment.
- Also provided in this directory are sections with youth related topics for educators, parents, and employers.